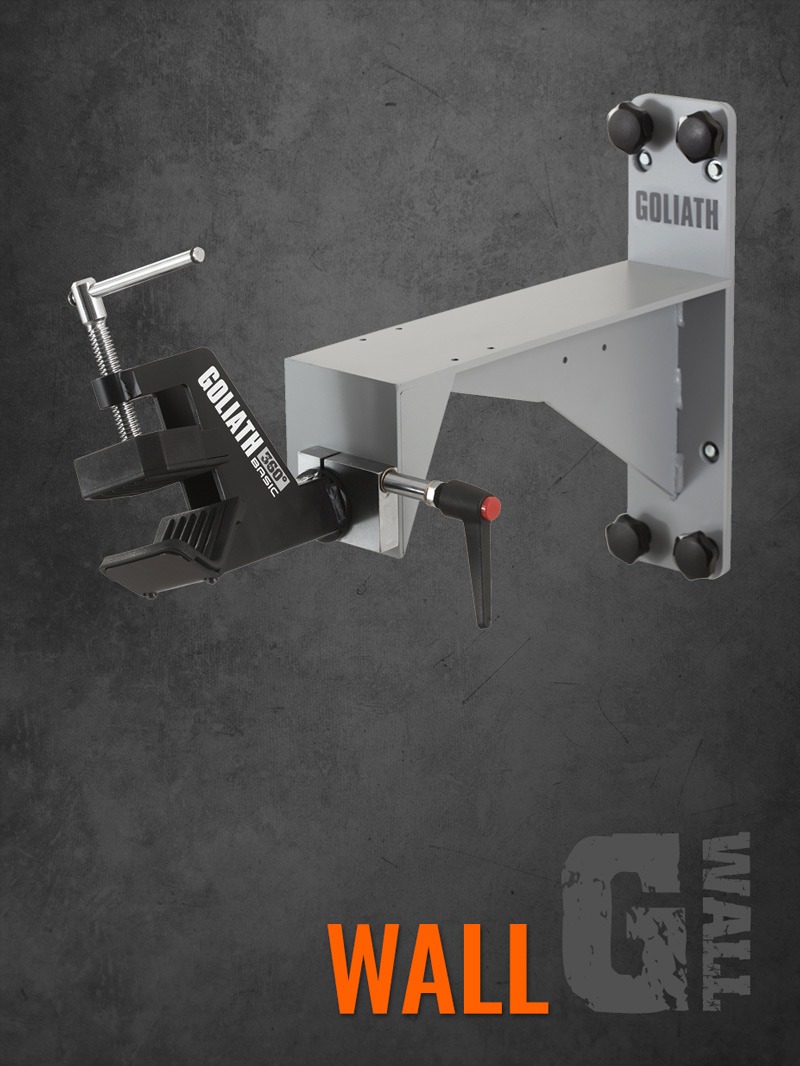 The G-Wall support was designed exclusively for private users, in order to take advantage of limited spaces such as garages, storage rooms or basements without having to be fixed in one place.
For this purpose, a base is fixed to the wall on which it can be easily mounted or removed for each use by screwing the 4 knobs.
Built entirely of steel, Goliath Wall is a very robust support, which can perfectly support all types of bikes and tilt them at any angle.
TECHNICAL CHARACTERISTICS:
The G-Wall support can withstand a maximum load of 40 kilos.
It must be fixed at a minimum height of 1150mm to allow complete rotation of the bike.
It has a weight of 11 kilos, which allows it to be easily assembled and disassembled and stored to make the most of the space.
It also includes the 360º basic clamp mounted through the Goliath Bike line's own anchorage system and can be replaced by the 360º Carbon clamp or the 360º Tija clamp.
CHARACTERISTICS OF USE:
Goliath Wall has multiple applications, such as support for repairs and daily maintenance of bikes, as well as for washing bikes both outside and inside the washroom of a mechanical workshop.
It can be easily transported, and the user can acquire a second base in case he wants to mount it alternately in two different permanent places.
Related products
Comments (0)
No comments at this moment