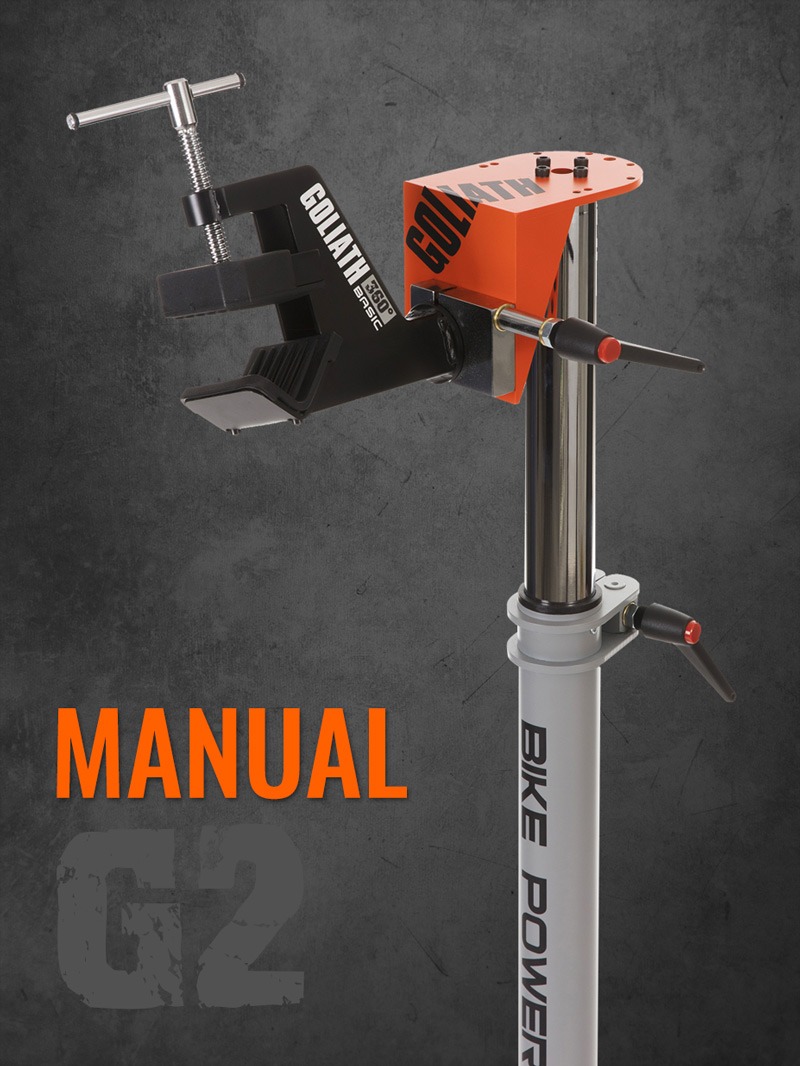 The G2 Manual stand was created as an alternative to the G1 (electric) in a manual version, so that the height of the stand must be set before the bicycle is mounted on the clamp.
It is designed to work mainly with non-motorized bikes, but can accommodate and work perfectly with eBikes.
This support, as all the GOLIATH BIKE line, is a professional support, very robust and mainly intended to be used in the workshop or in the assembly plant.
TECHNICAL CHARACTERISTICS:
The G2 Manual stand can withstand a maximum load of 30 kilos with a minimum height of 700mm and a maximum of 1400mm.
It has a weight of 14 kilos, which allows it to be easily transported.
It also includes the 360º basic clamp mounted through the Goliath Bike line own anchorage system and which can be replaced by the 360º Carbon clamp or the 360º Tija clamp.
It can be anchored directly to the ground, to the feet with plugs (included) or to the flat rectangular base (G-P2).
CHARACTERISTICS OF USE:
Although the G2 Manual support has been designed for professional use, the private user will find it a very versatile support, both for transporting and moving it, but without compromising on quality and professionalism.
It is prepared to house most of the GOLIATH BIKE accessories and can be the perfect companion to the G1 Pro support in a repair shop.
Related products
Comments (0)
No comments at this moment